Deploying code from Git
After you have cloned your project from Git, you can start developing on your local machine.
After you have committed and pushed your changes to Git, you can double-check them in the DEPLOY tab of your DEVELOPMENT environment. Deploy all changes by clicking DEPLOY NOW.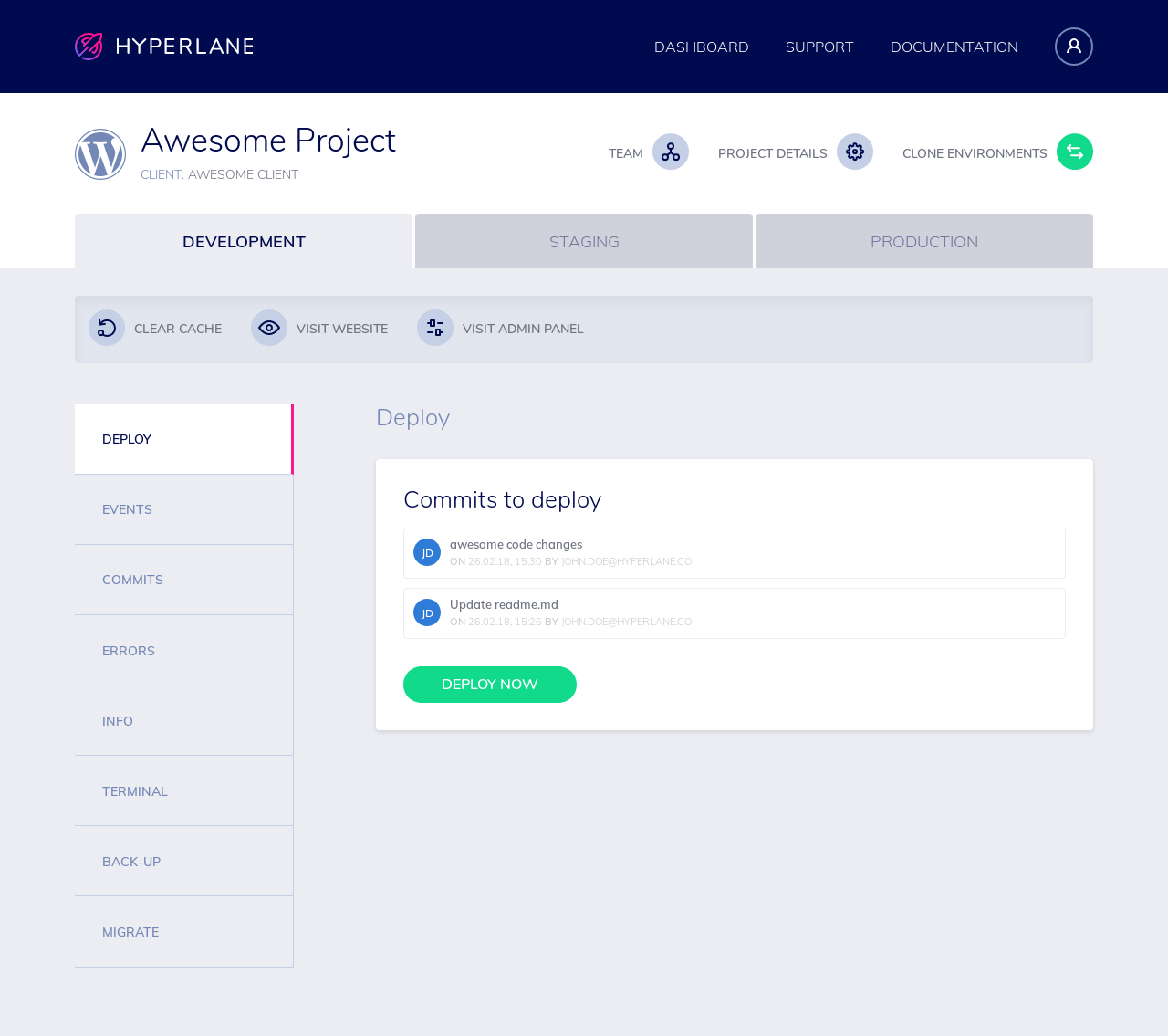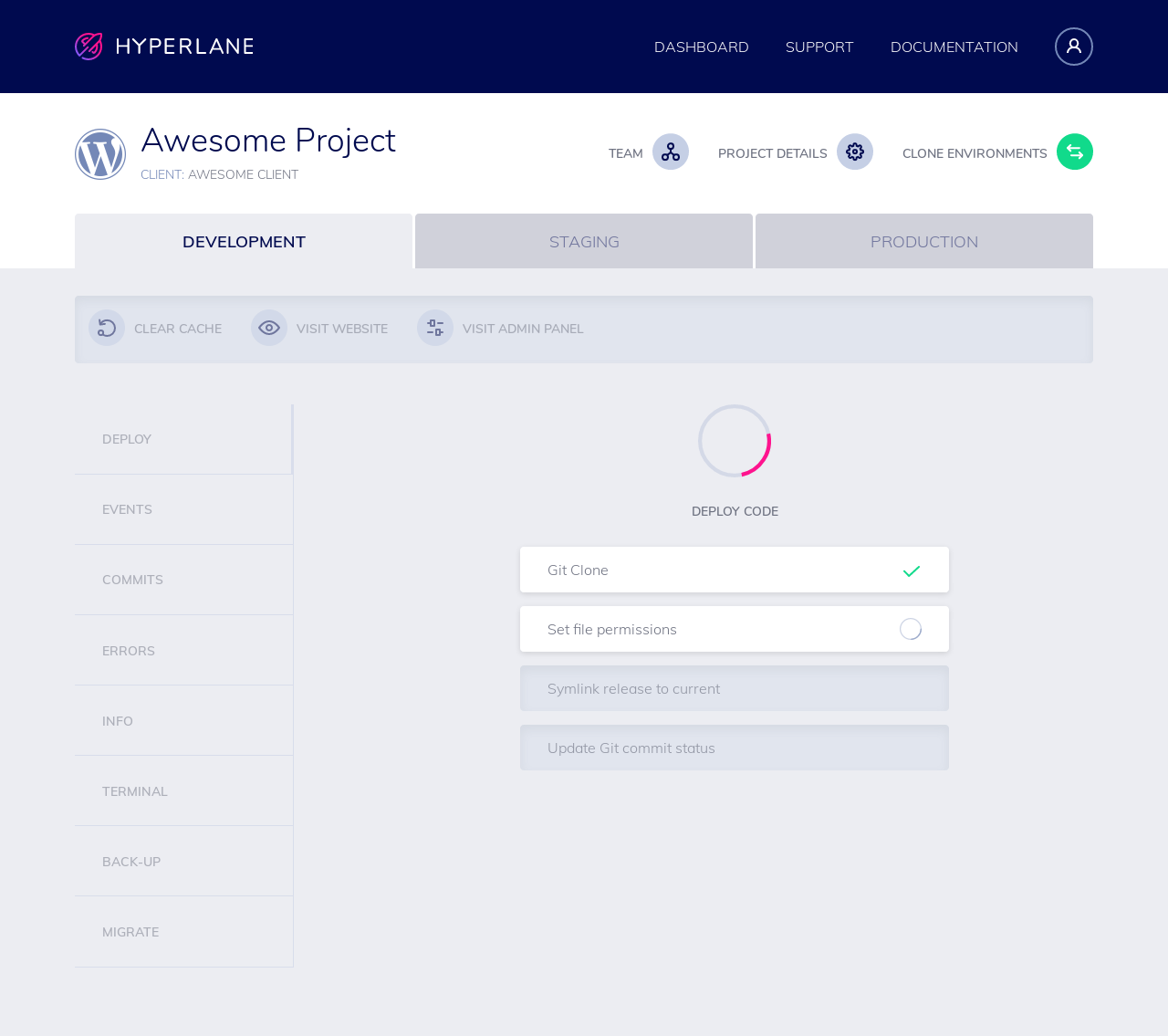 Your changes will be deployed on the DEVELOPMENT environment when finished.