Disable MFA
To disable Multi-Factor Authentication, go to your account by clicking the icon in the top right corner and click on 'Your account':

Click on the "Security" tab and then on the green toggle: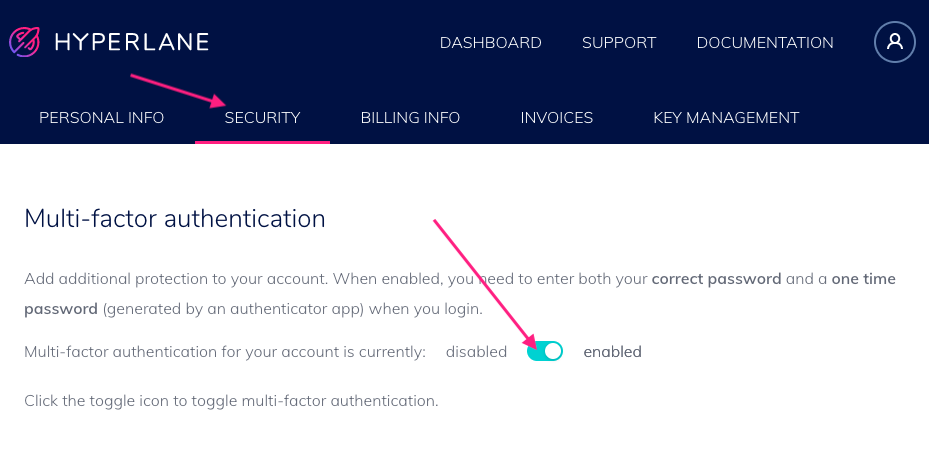 You will be asked to enter your current password:

And then we ask you to enter the code from your authenticator app, to be certain it is you. On the occasion you do not have access to your authentication device, you can also request a code via email.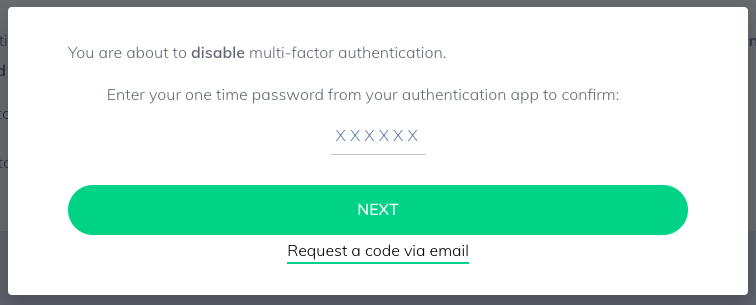 You'll get a confirmation email saying Multi-Factor Authentication has been disabled for your account.